Interested in going to a concert or other event in the Festhalle? If so, you can find valuable tips and information about planning your visit here.
+++ Covid-19: At the moment there are no official requirements for events.+++
Frequently asked questions about your concert visit
Will there be a support act/ opening act at the concert, when does the concert end?
The organiser will be happy to answer all your questions directly about ticketing, the content of the show or the specific stage set-up (e.g. quantity and size of screens) as well as how to deal with VIPs.
You can find the contact to the organiser and further current information in our event calendar under the respective show.
Don't bring large bags and cameras!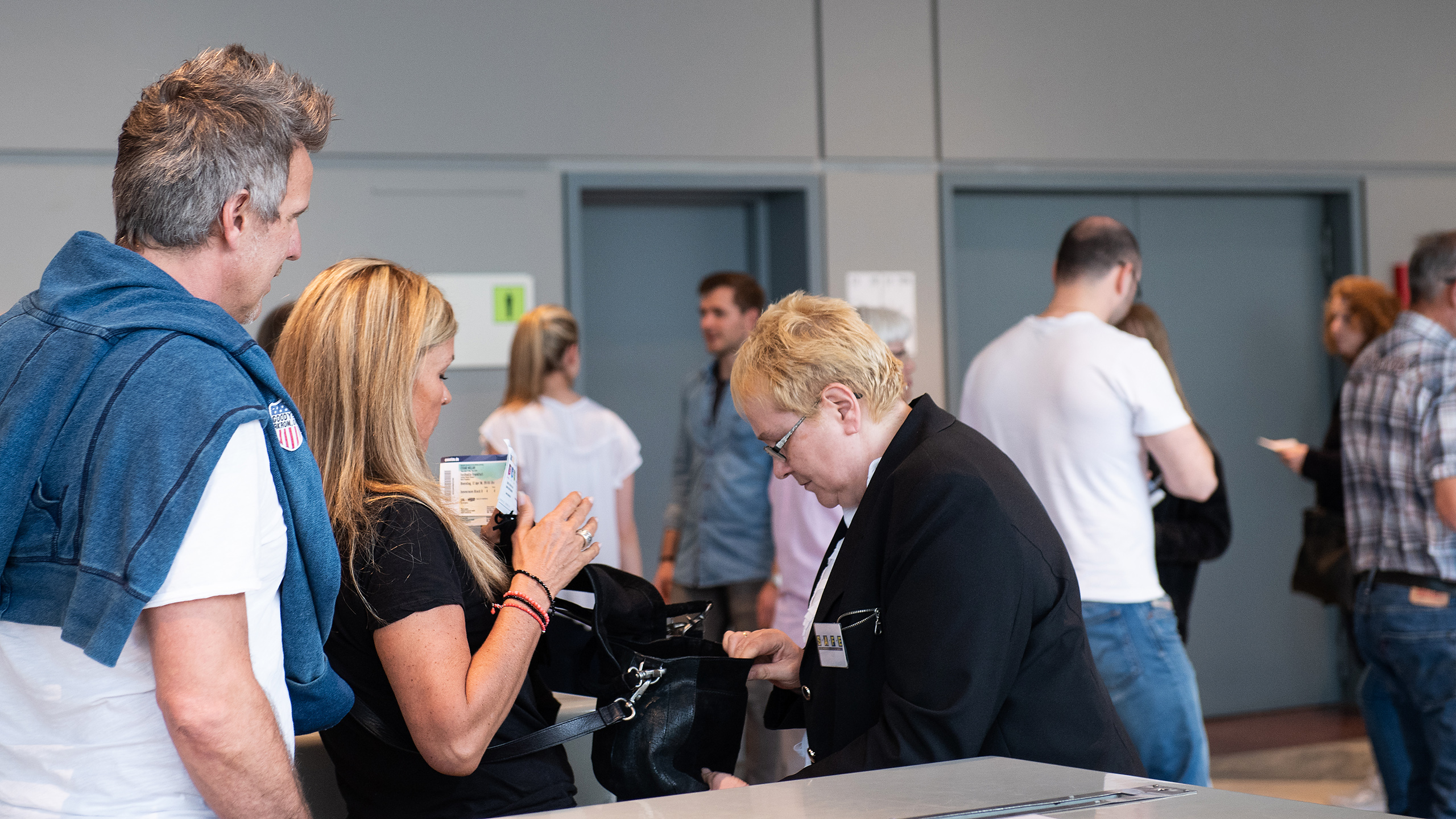 For security reasons, please do not bring rucksacks or large bags (larger than A4 size). In the case of many concerts, these will be confiscated by security prior to admission and only returned after the concert.
Please bring your original ticket or a hard copy of your ticket with you. 
Please do not bring cameras to the concert. It is not permitted to take photographs or record videos during concerts. However, access security generally permits mobile phones. Some artists find the constant camera flashes very annoying and therefore prohibit photography completely.
Arrive on time and by public transport!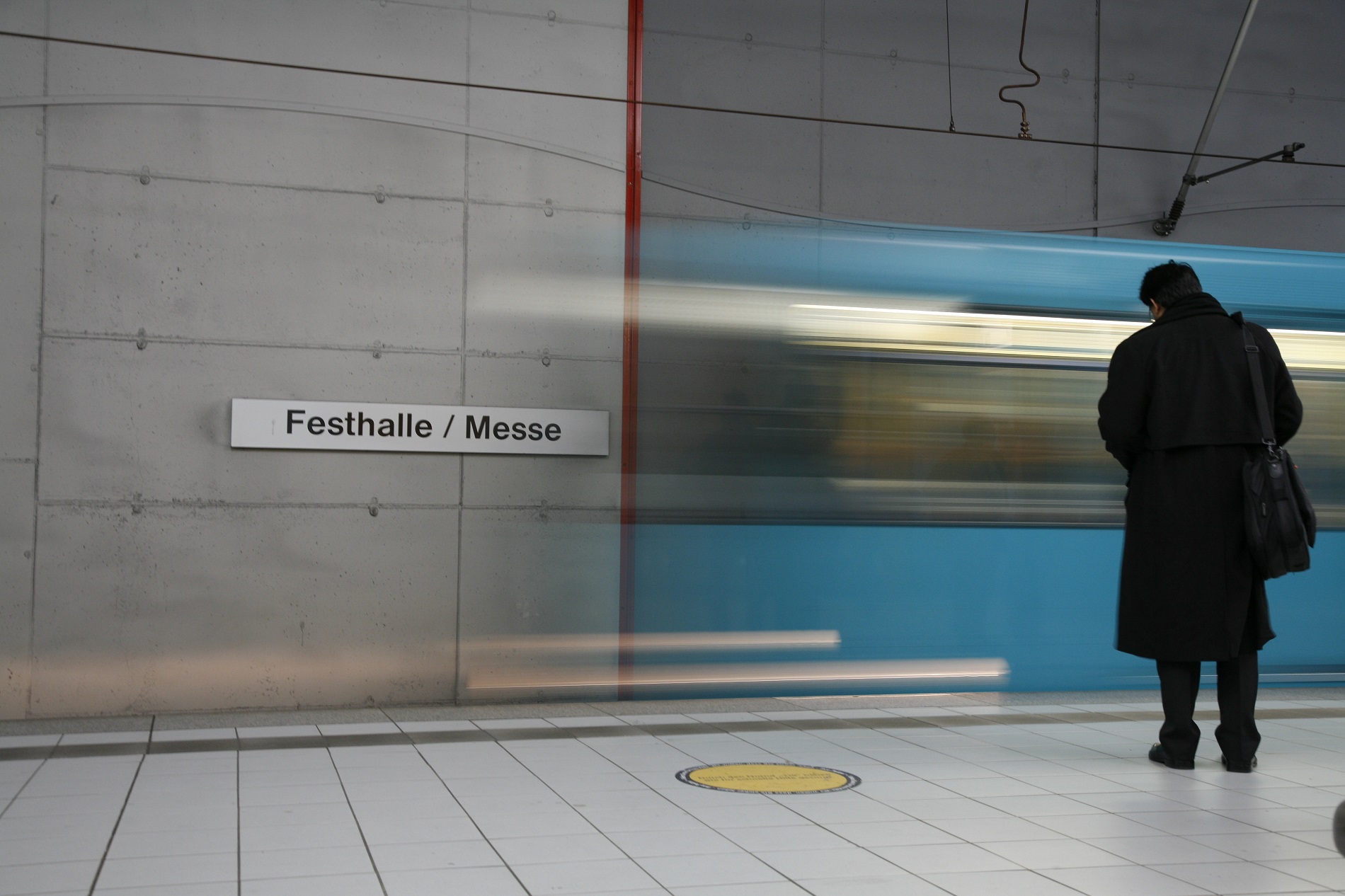 Your admission ticket usually includes free use of the RMV Rhine-Main public transport system. The underground/tram stop "Festhalle/Messe" is directly at the Festhalle.
Parking spaces around the Festhalle are available in public multi-storey car parks within walking distance, but are subject to a charge. Two multi-storey car parks offer the special "concert" rate for 15 euros.
Are you travelling by motorhome? Due to its central location in Frankfurt, the Festhalle unfortunately does not have its own parking spaces for visitors. We therefore recommend that you find a campsite nearby and travel by public transport.
Box office/collection point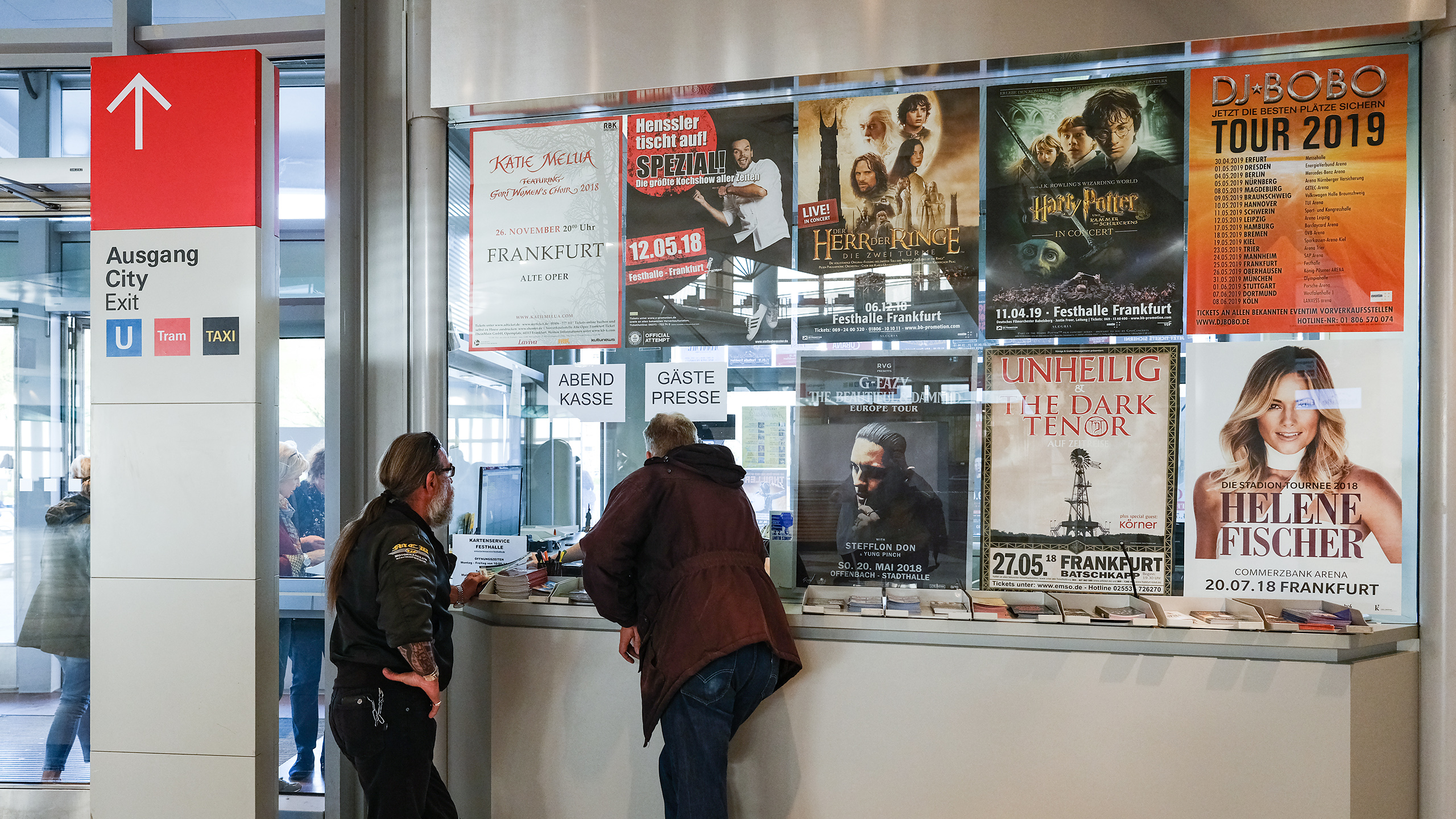 As a rule, the box office/collection point opens on event days 90 minutes before the event begins. Depending on which entrance is being used, the box office/collection point is found either at the City Entrance or in front of the Festhalle South Entrance on Brüsseler Strasse.
Please see the relevant event page in the event calendar to see which entrance is being used.
Snacks and cloakrooms in the Festhalle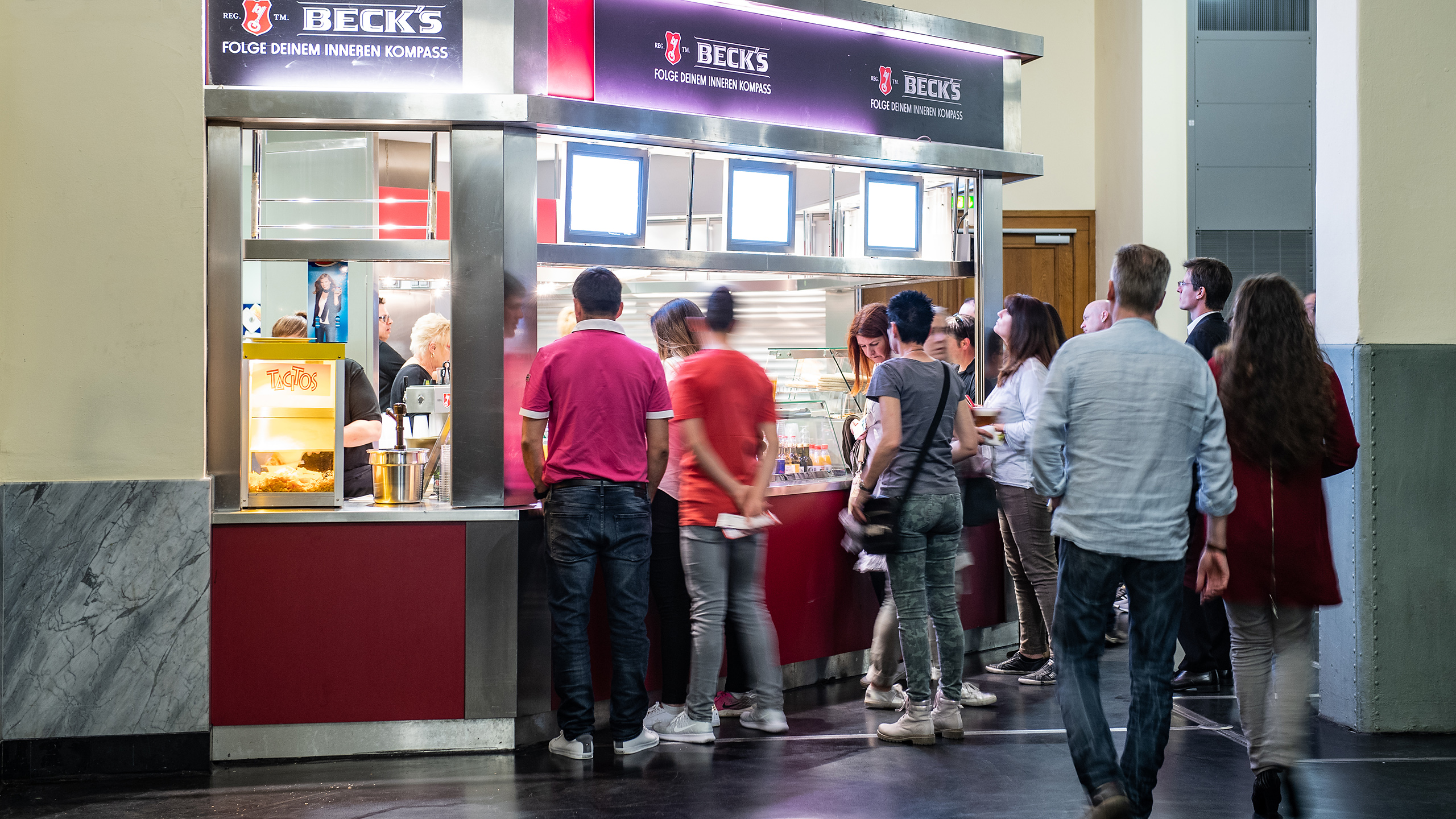 Please do not take any food or drink with you into the Festhalle. There is a variety of food stands where you can buy a wide range of drinks and snacks. An exception is made for food brought for babies and toddlers and for guests with a medical certificate or identification regarding special dietary requirements.
There are supervised cloakrooms for your personal belongings in the entrance area of the Festhalle. A fee of EUR 2.00 is charged for this. There are no lockers in the Festhalle.
Smoking is not permitted in the Festhalle.
If you have lost personal items, please contact our Lost and Found by e-mail (fundbuero@messefrankfurt.com).
By the way: Our cups are made of PLA (polylactide), obtained from plant starch. They are compostable and degradable within 8 weeks!
Minors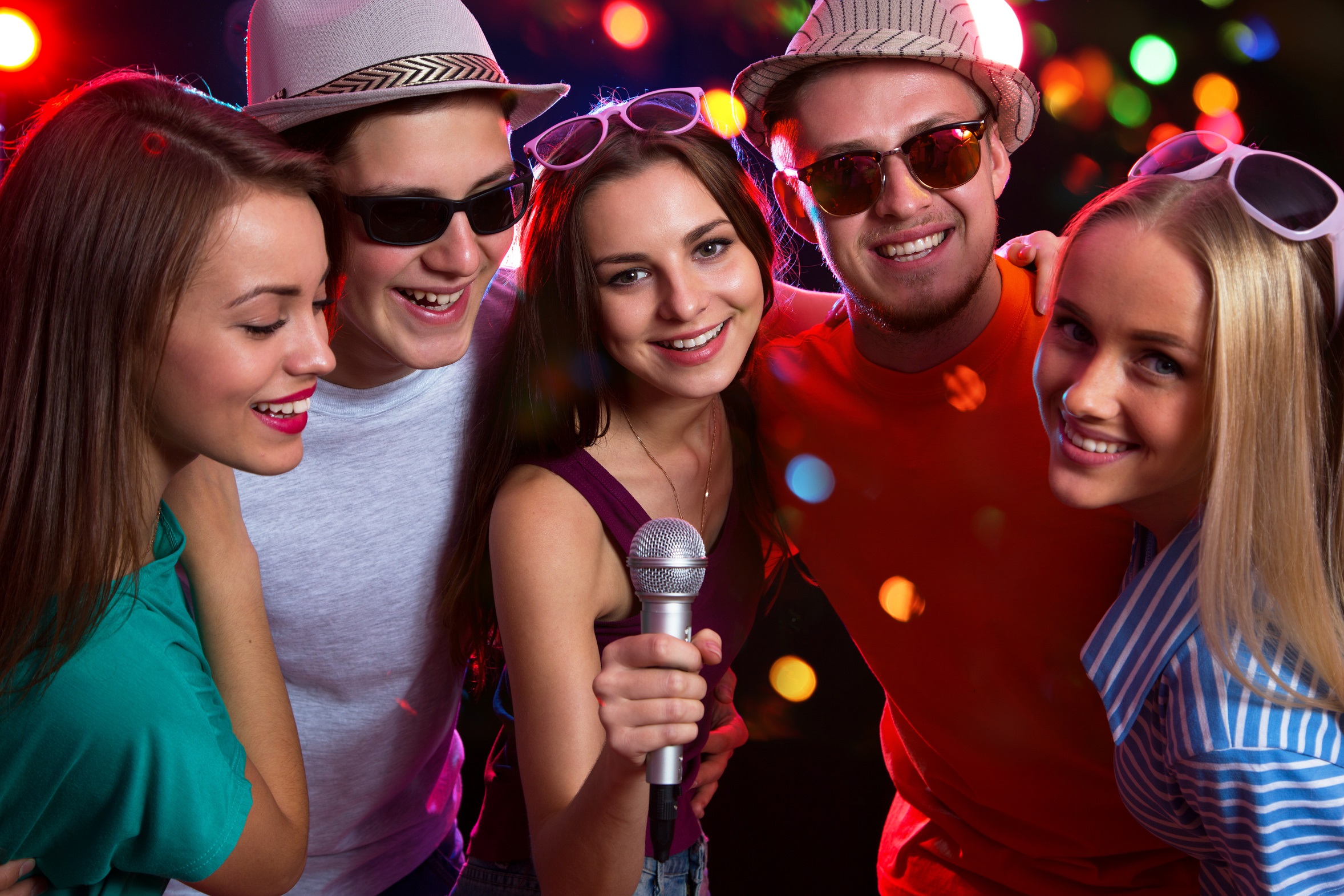 In principle, whether minors may or may not attend concerts alone is a matter for their parents to decide. The age limits imposed by Germany's Protection of Young Persons Act (Jugendschutzgesetz) on events involving dancing do not apply to concerts or other events.
Please note that the organizer or the City of Frankfurt may impose certain conditions if the event is thought to pose a threat to the physical, mental or spiritual wellbeing of children or young people. Age or time restrictions, for example, or an alcohol ban might be imposed for the concert or show in question.
If you are uncertain, please contact the organizers directly. You will find their contact details by clicking on the event in question in our event calendar.

Mobility-impaired visitors and visitors with disabled parking passes
A limited number of spaces are available for wheelchair users at concerts and shows in the Festhalle; these are on a reserved podium in the interior. The Tier 1 and 2 areas are not wheelchair-accessible and there is no lift.

Regulations for admission and information about the number of disabled parking spaces are available from the organiser. You can find contact details under the relevant events in our event calendar.
Tips for travelling to Messe Frankfurt can be found here.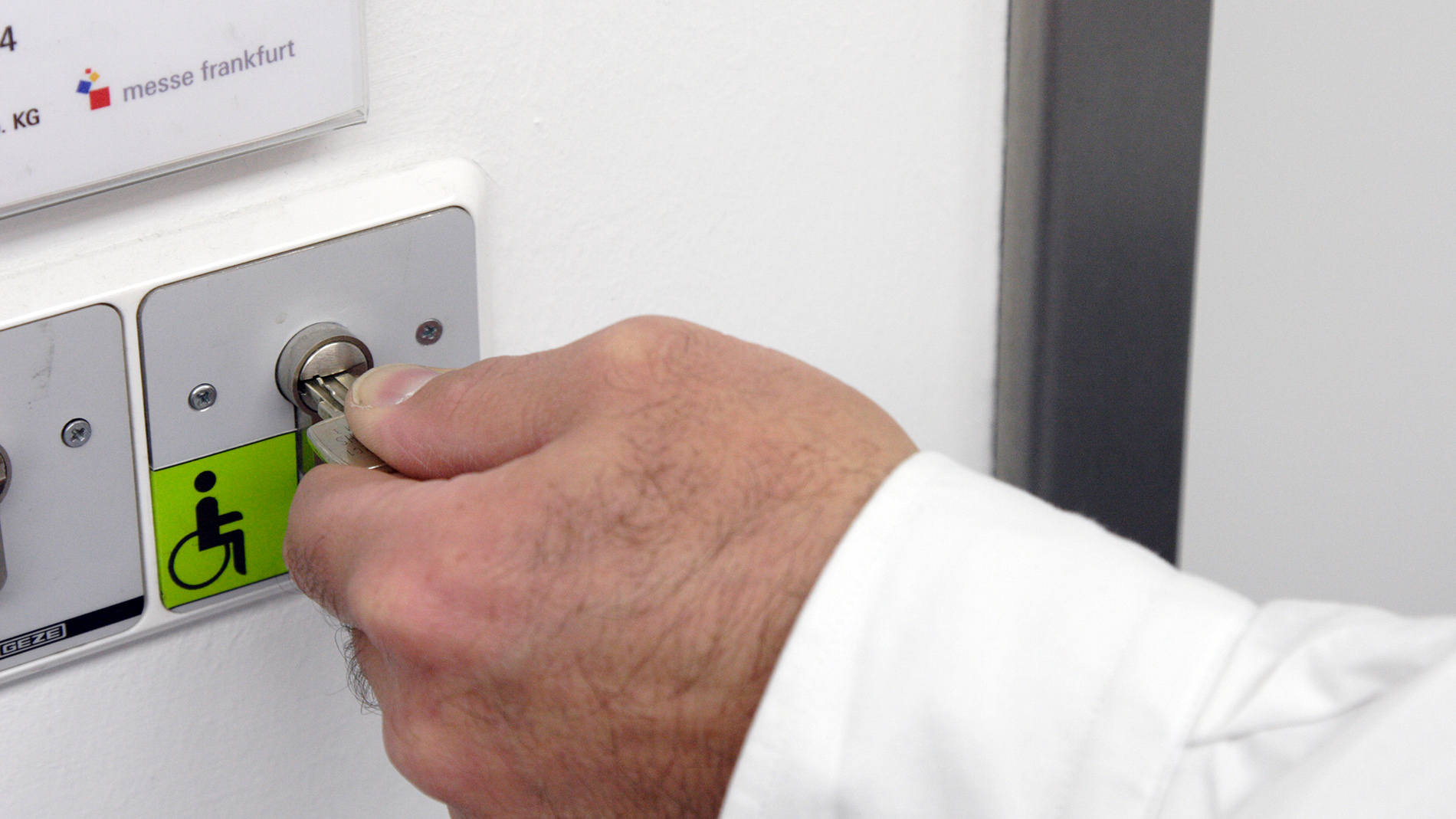 Two sanitation facilities for the disabled are available on Level 0 of the Festhalle. All of the sanitation facilities for the disabled have been equipped with European disabled toilet locks.
If you do not have a European disabled toilet key, our hall personnel will be happy to unlock the WC for you.
If you have any questions or suggestions, please feel free to contact our information hotline for people with disabilities:
Phone: +49 69 75 75 69 99
Email: barrier-free@messefrankfurt.com