Festhalle Messe Frankfurt is located in the centre of Frankfurt with ideal public transport connections. Here you will find a detailed description of how to get there.
Our tips for getting to events quickly and easily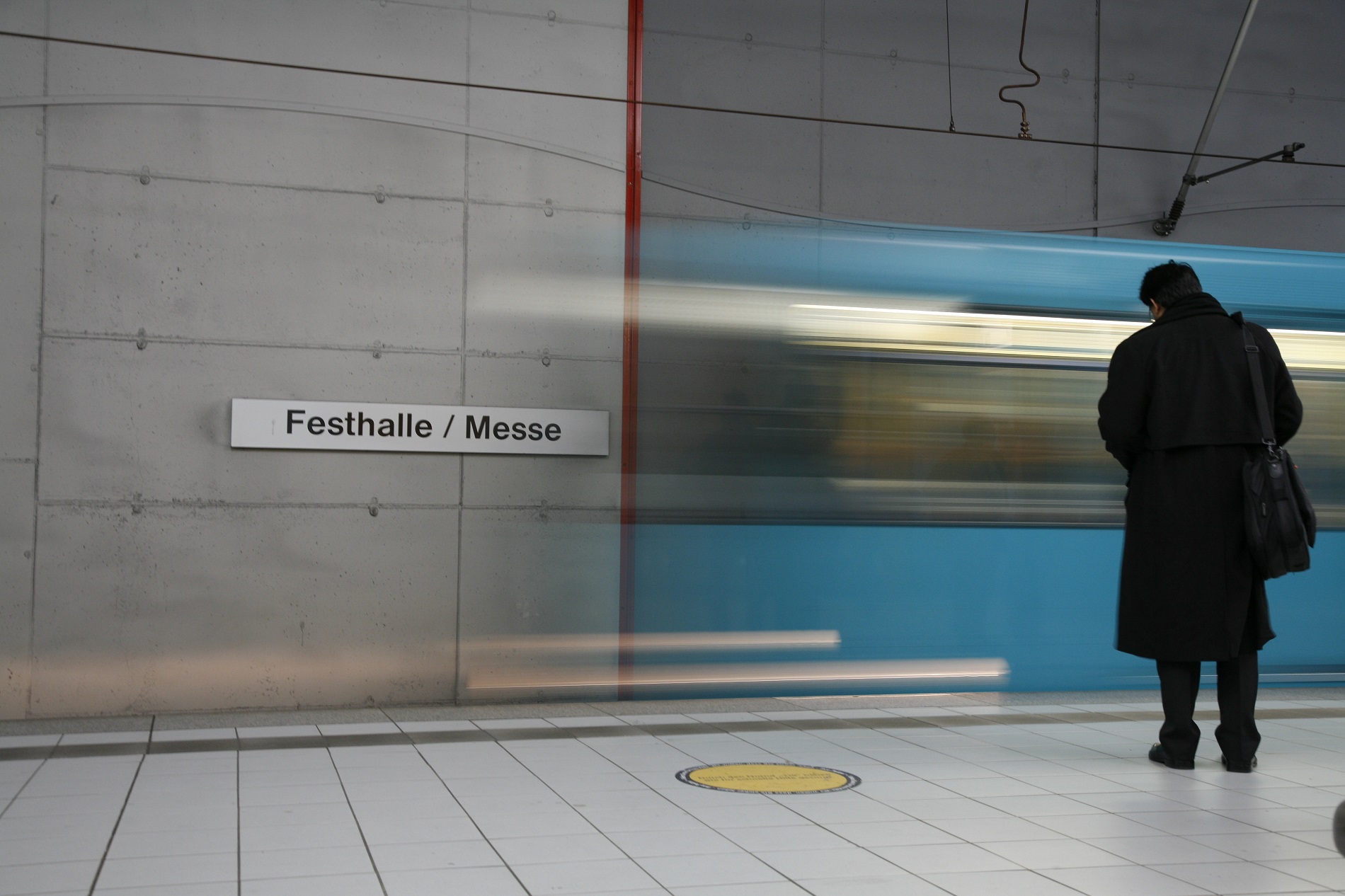 Please be sure to arrive early as security checks can result in longer waiting times.
Your admission ticket usually includes free use of the RMV Rhine-Main public transport system, so we recommend using public transport when visiting an event in the Festhalle. Park + Ride parking spaces can be found here: www.pundr.hessen.de
Please note which entrance is open for your event. You will find this information directly on the relevant event website: To the event calendar
The "City Entrance" can be seen directly from the tram and underground station. The "Festhalle South (Süd)" entrance is located on Brüsseler Strasse, directly opposite the Skyline Plaza shopping centre. To illustrate this, please click on this plan.
Festhalle South (Süd) / City Entrance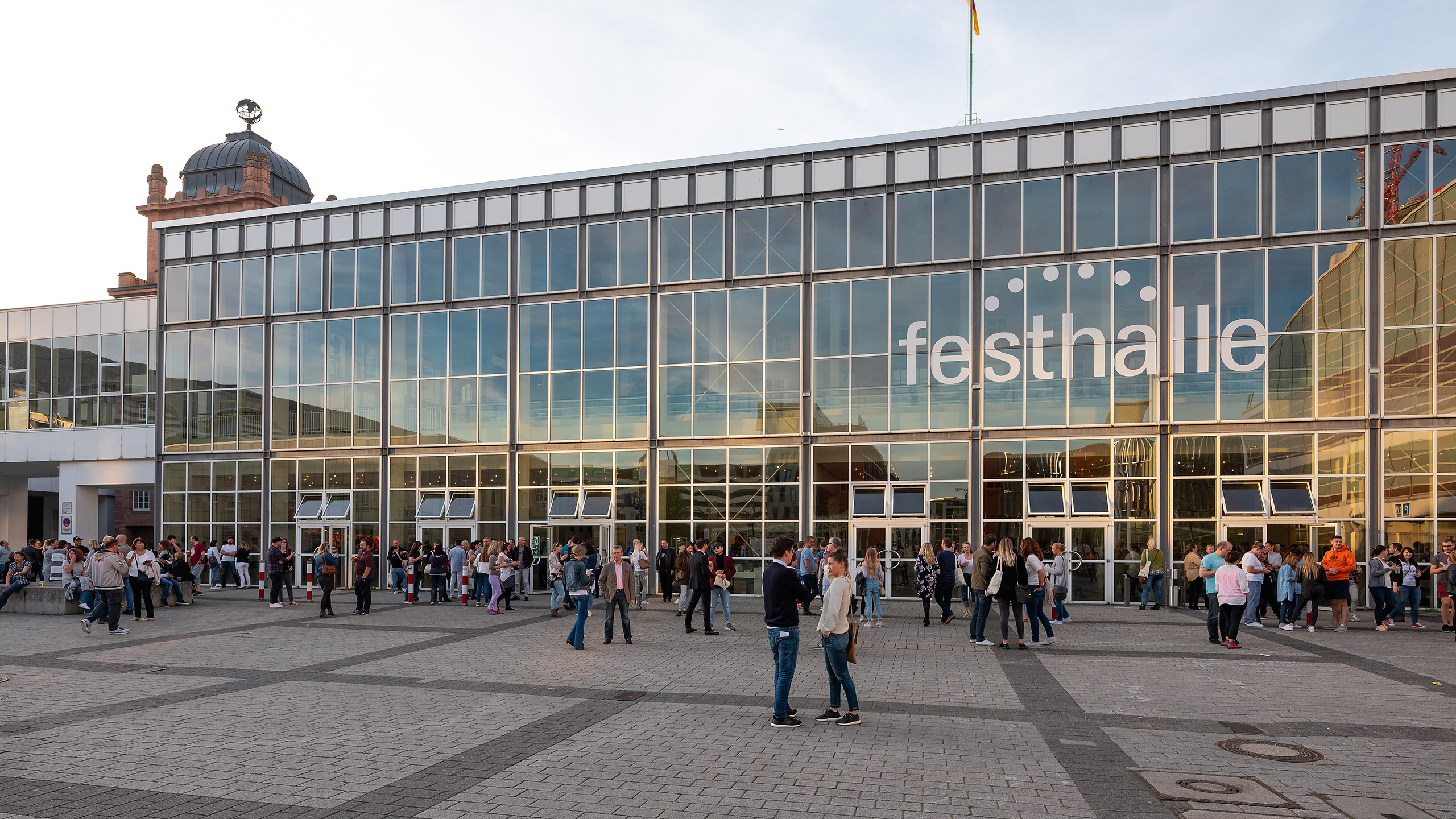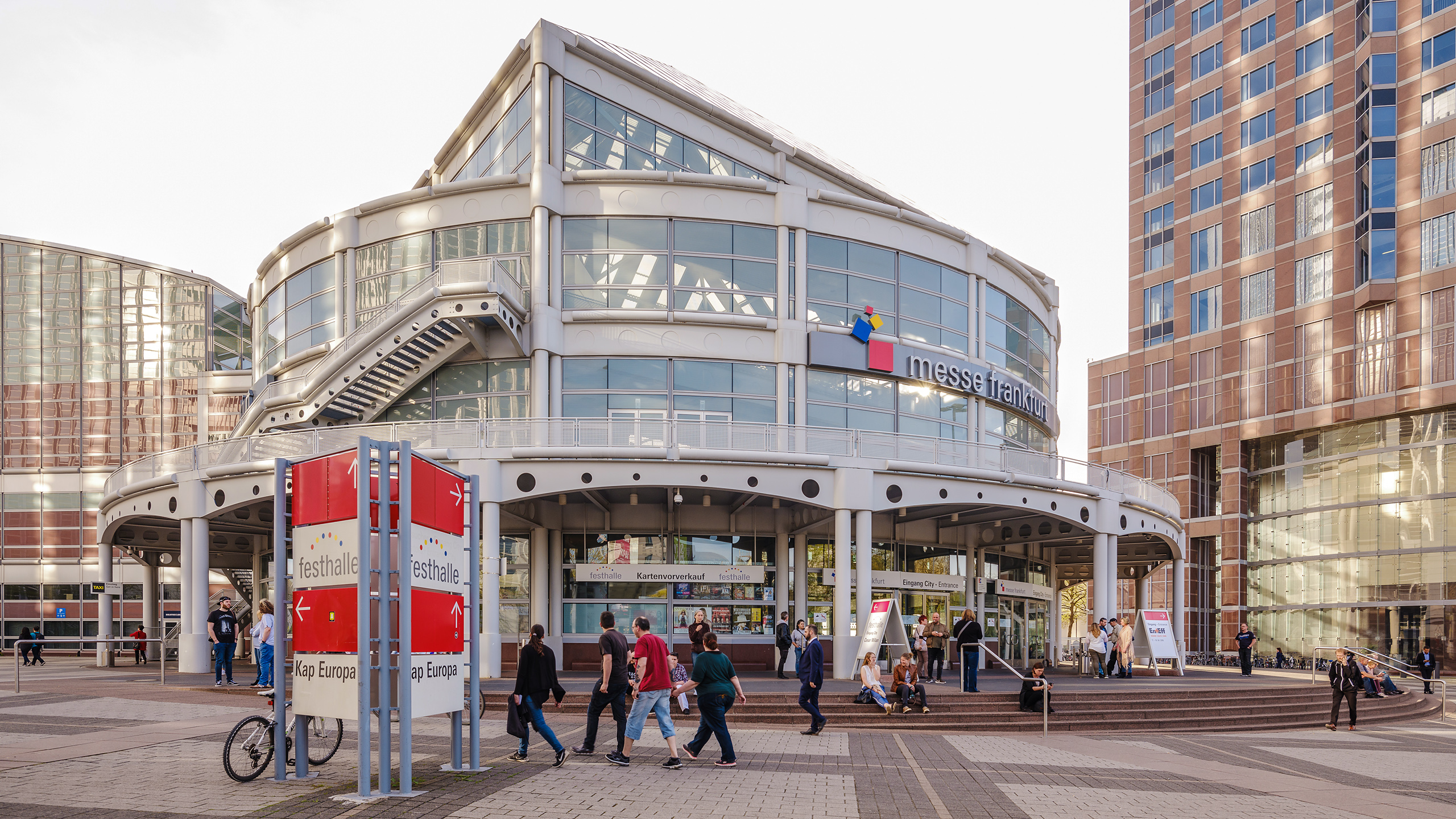 Arriving by train or other public transport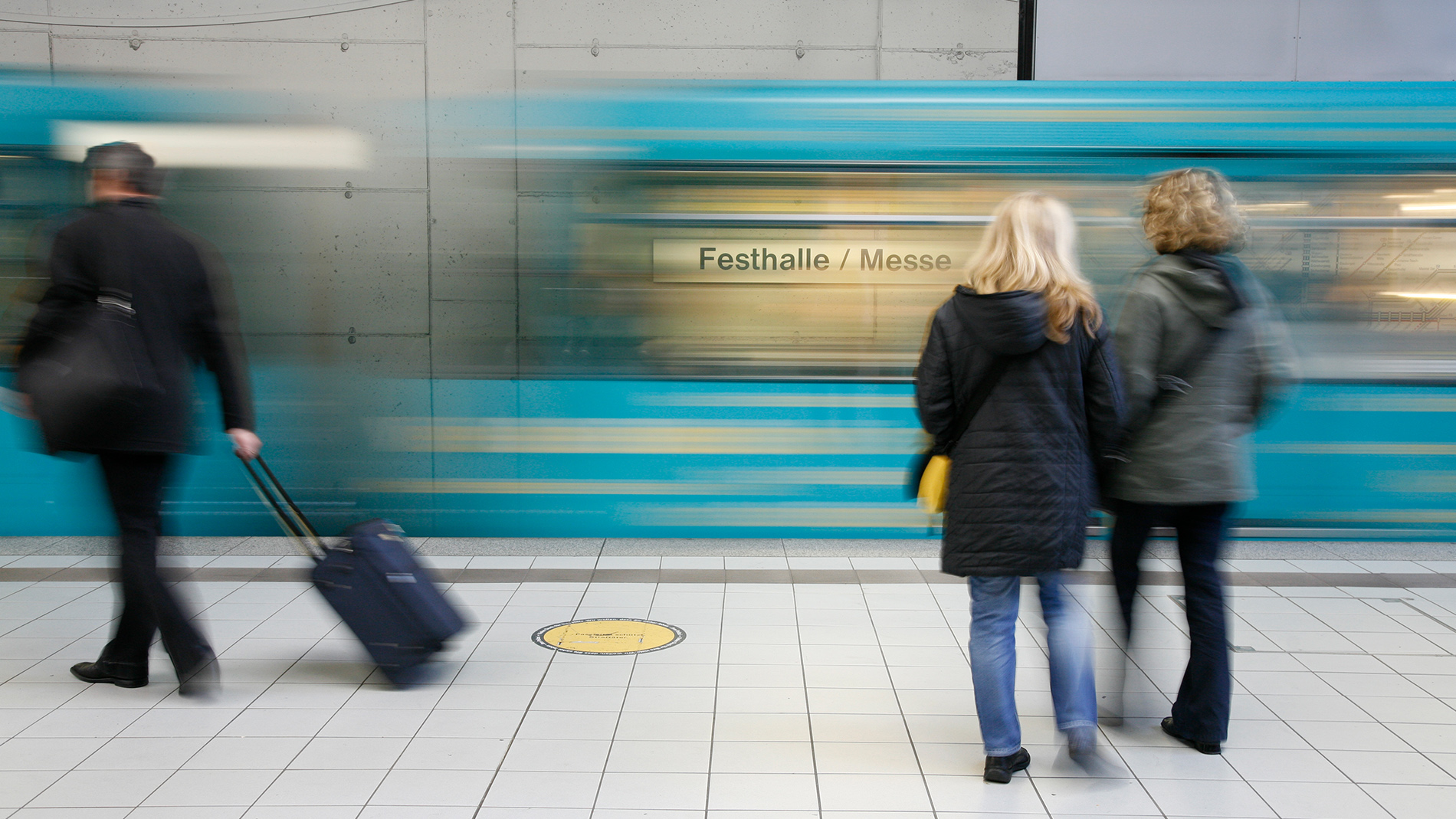 As a rule, concert and event tickets for the Festhalle entitle you to free travel to and from the event on the public transportation network (the trams, trains and buses of the Rhein-Main-Verkehrsverbund/ RMV) within the entire RMV fare zone. These tickets are valid for the journey there and back in second class for up to five hours prior to the start of the event until the network closes down for the night.
In addition, tickets for underground, light rail and tram travel are available at all RMV ticket machines.
Further information on the RMV network
Frankfurt Central Station is only a few hundred metres away from the Festhalle. The underground station there provides fast direct access to the Festhalle:
By taxi to the "City Entrance"/Festhalle
With the underground line 4 (in the direction of Bockenheimer Warte), it is one stop to "Festhalle/Messe". Here, you will find the City Entrance (Eingang City) and the Festhalle directly.
With tram lines 16 and 17: You can reach the tram stop by going out the main exit of Frankfurt Central Station and crossing the station forecourt. The destination – "Festhalle/Messe" – is the third stop. Here, you will reach the Festhalle directly via the City Entrance (Eingang City) or the "Festhalle South (Süd)"/Brüsseler Strasse entrance.
This can be reached on foot in ten minutes from Düsseldorfer Strasse via Platz der Republik and Friedrich-Ebert-Anlage. The pyramidal top of the Messeturm tower will help you to find your bearings. The Festhalle is just a few steps away. If you are attending a concert or other event, please note the correct entrance for your event.
Arrival by car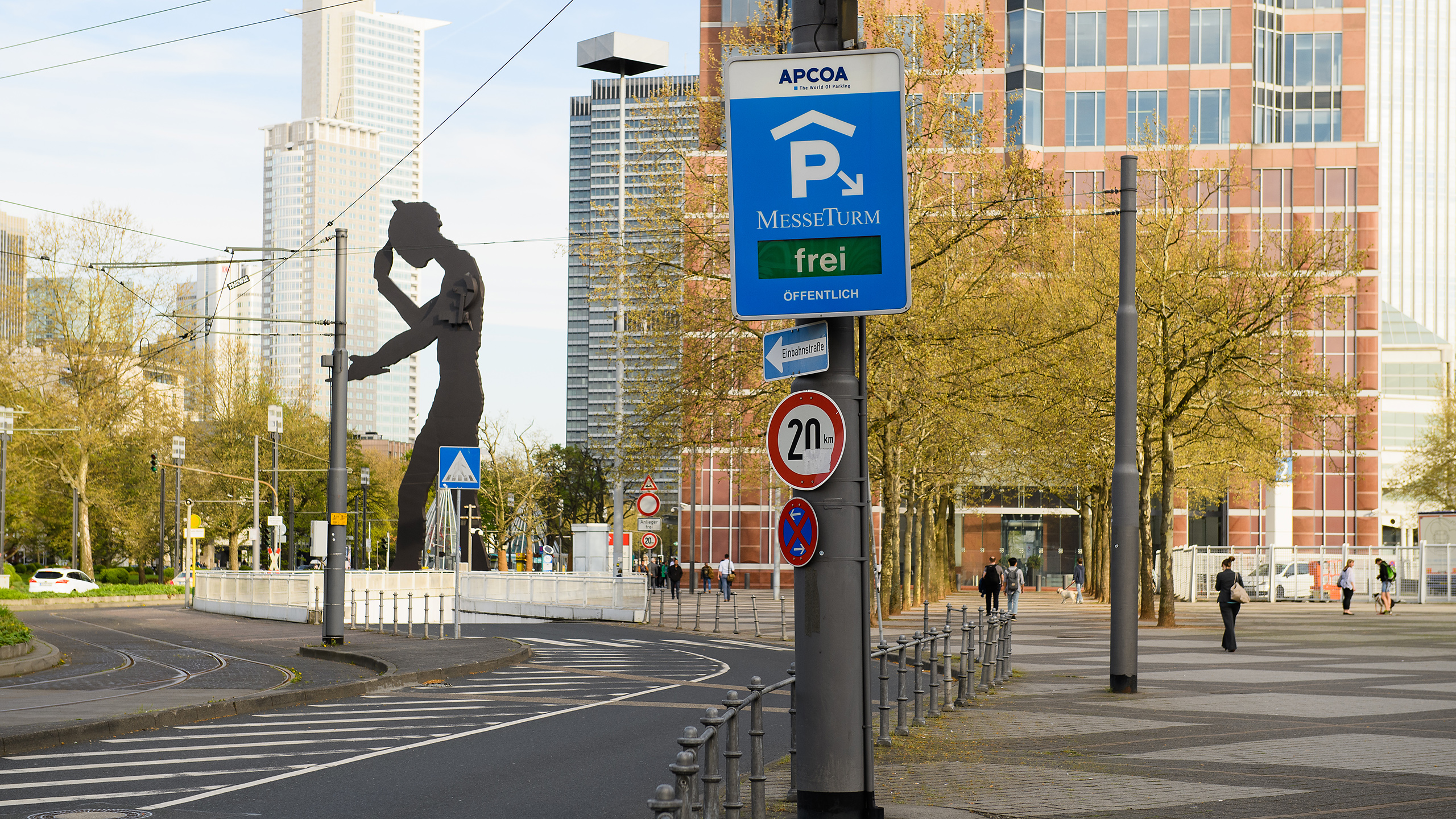 As a transportation hub, Frankfurt also has excellent motorway connections. Please follow the signs belonging to our integrated traffic management system – these will show you the shortest way to the Festhalle.

There is ample parking available (subject to a fee) in a number of public multi-storey car parks a short walk away. For example:
Messeturm (Please note: The car park is not barrier-free!)

Skyline Plaza
Special rate for concert visitors
In the Messeturm and Congress Center/ Maritim Hotel multi-storey car parks, you pay a flat rate of EUR 15 from 5 p.m. to 2 a.m. When you enter from 5 p.m. onwards, your vehicle will be registered via number plate recognition. At the payment machine you enter your number plate and select the button "Konzert/Concert". After paying, drive your vehicle to the exit, the barrier opens automatically for you.
Are you travelling by motorhome? Due to its central location in Frankfurt, the Festhalle unfortunately does not have its own parking spaces for visitors. We therefore recommend that you find a campsite nearby and travel by public transport.
For your route planning
Navigation systems:
Simply enter the corresponding street name as your destination.
Festhalle City Entrance: "Parkhaus Messeturm, Friedrich-Ebert-Anlage 49"
Festhalle South (Süd): "Parkhaus Skyline Plaza, Europa-Allee 6"
Smartphones:
Simply click on the corresponding link in order to transfer the geographic coordinates directly to Google Maps. 
Travel information for mobility-impaired visitors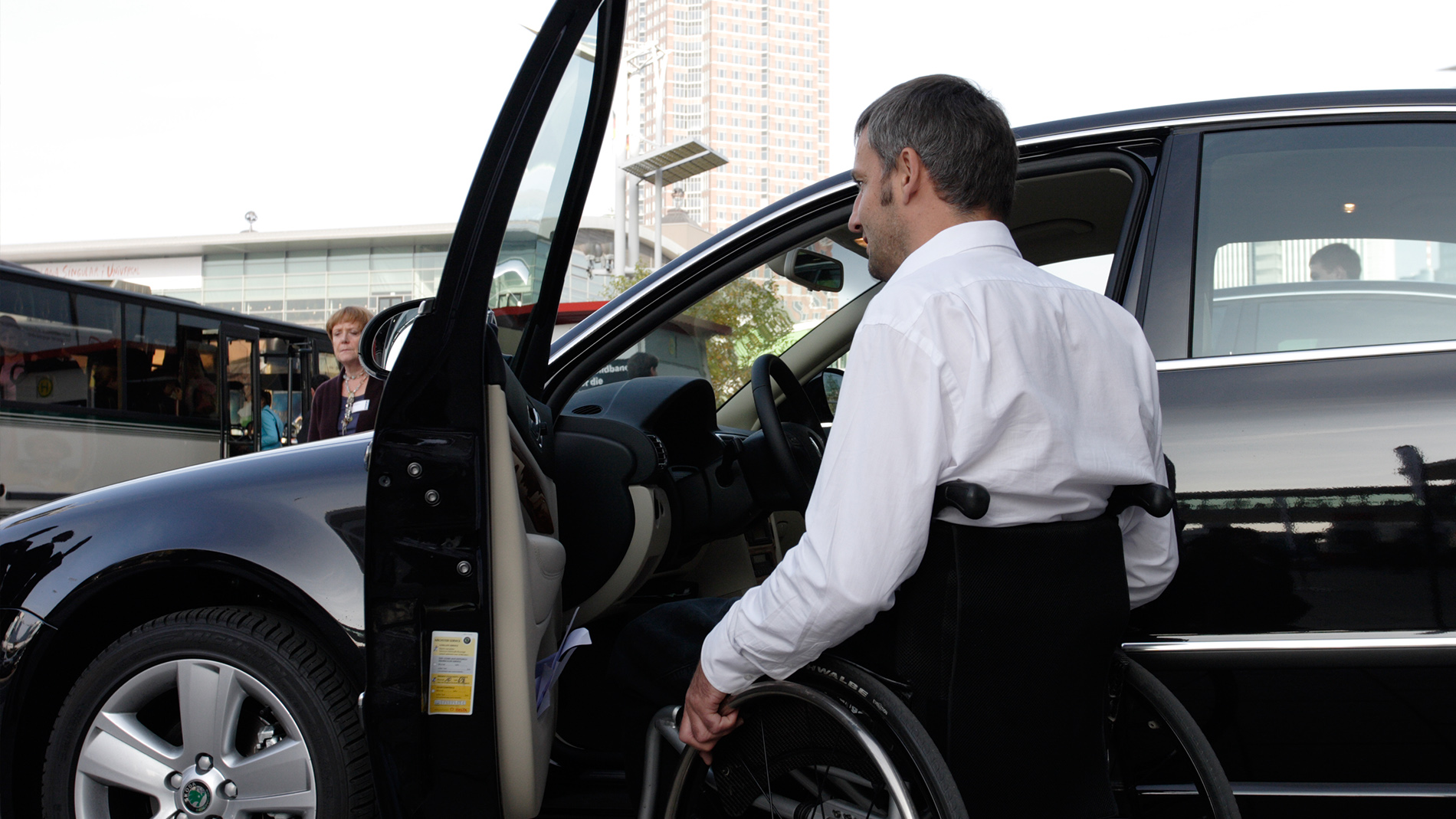 People with a disabled parking pass or disability pass for severely impaired mobility may enter the Messe Frankfurt exhibition grounds directly through the North Gate (Tor Nord), where our traffic attendants will provide them with a suitable parking space near the Festhalle.
To directions to the North Gate and exhibition grounds
Our information hotline can provide details about alternative parking options for visitors with restricted mobility who do not have a disability pass for severely impaired mobility. The hotline also provides information about special permits that are issued owing to specific conditions or on presentation of appropriate proof.
Information hotline for people with disabilities
If you have any questions or suggestions, please feel free to contact our information hotline for people with disabilities:
Phone: +49 69 75 75 69 99
Email: barrier-free@messefrankfurt.com
Travelling to the Messe Frankfurt exhibition grounds
You can find detailed directions to the exhibition grounds on the Messe Frankfurt website.
If you are visiting a specific event on the exhibition grounds, please refer to the description given on this event's individual website: To the event calendar